The Royalty-FREE Production Music Library
High Quality & legally safe. Test the tracks in best quality.
Find the perfect track for you out of more than 2.200 royalty-free works.
---
Sonic Liberty was used here
How Sonicliberty works
Direct and uncomplicated licensing of PRO-free music.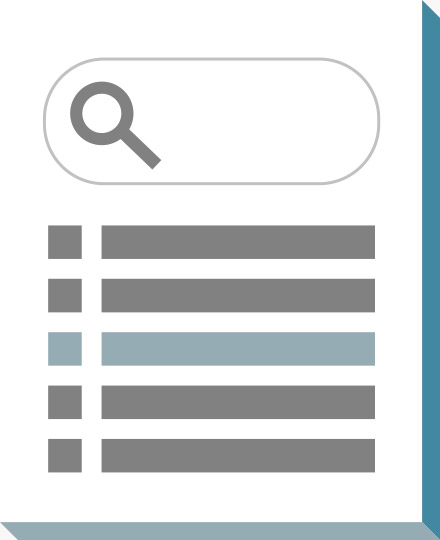 1. Search
Find the perfect tracks from our comprehensive catalog of premium royalty-free compositions.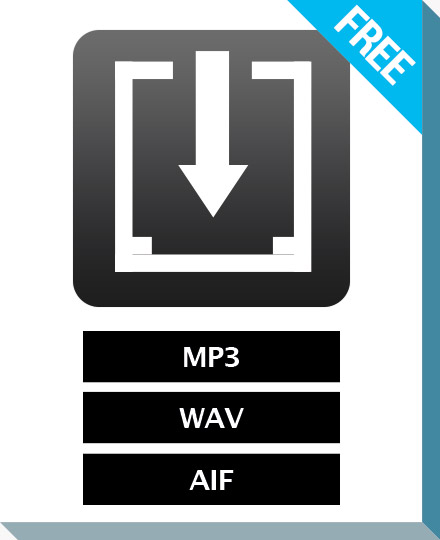 2. Test for free
Download your favorite pieces for free, in best audio quality, in order to test them inside your project.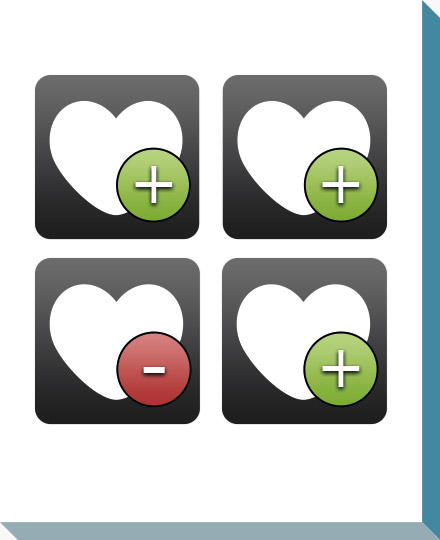 3. License
Demonstrate the project to your customers and only license those tracks that will be published.
News and trends
Up to date, high quality, magnificent: Our PRO-free Music sounds exceptionally well.
Adding a dose of futuristic flavor to relaxing guitars and pulsing house beats, this EDM album will shift your audiences into a new time zone of sonic experience. From laid back electronic rhythms to high-energy trap-infused wave anthems, stuttering vocals to house beats, no stone is left unturned for a truly modern mix.

Tease your latest project with all the effects of modern trailer music. Complete with big builds, dynamic bass drops, and machinated effects, this collection will meet the needs of anyone looking for a strong push for their trailer, or a potent, eye-opening soundtrack for their project or presentation.

Inject energy into your sports and action projects, zooming in on mad nosegrinds and spinning aerials. This mix of hard rock styles will give the right soundtrack to all the street side fun, from high flying riffs and machine gun kicks to punching distortion and stomping beats. Tracks include uplifting progressive rock, rattling industrial, swinging rockabilly, and spirited punk that will keep your audience at the edge of their seats.

Modern dance styles top the charts in this latest collection of beats and grooves. From chill house and synth wave to future bass and trapstep, no synth is left unplugged in this dance pulsing session. Transport your audiences to the clubs, beaches, and other party scenes with these wobbling basses, synth stabs, and shimmering chords.

These ambient soundscapes will lift your audiences to higher places of inspiration and devotion. From soft drones full of the sounds of nature, to meditations complete with solid rhythms, these tracks are perfect to round out your underscore and fill in any silences in need of an uplifting bed of sound.

This collection of hybrid cinematic tracks is the right combination of mysterious and thrilling, compelling your audience to keep asking questions and stay in their seats. The album matches the concept of a true original motion picture soundtrack, unfolding piece by piece, to allow you to easily find the right scene that fits your need. These tracks include pulsing bass lines, tension-building string pads, popping desperado guitars, and espionage-flavored melodies.

Lounge jazz meets synthwave meets a bouquet of groove in this bundle of downtempo lofi tracks. From electric pianos playing smooth runs to laid-back rhythms on kit drums, all your needs for lounge scenes or relaxed vibes can be found here. In the tradition of lofi, expect vinyl crackles and nostalgic synths in callbacks to yesteryear.

Turn up the thermostat before playing these chilled-out tunes. Crackling lo-fi tracks bring back to the table boom bap grooves for a complete consultation in cool. Complete with vinyl crackles, lounge pianos, and wavering trumpets, these jazzy hip-hop melodies are just what's needed to glue the groove of your scenes together.

This dark ambient collection, trickled with hints of dubstep and industrial, will bring your audience into terrifying crime scenes and exhilarating chases. From drones and wobbling basses to dripping reverbs and mechanical clacks, these tracks propel the listener into places where the lawbreakers could be menacing robots or time-traveling bandits.

If you're looking to put in your video some confident and inspirational music, look no further. Each track features uplifting progressions and melodies from a ukulele and guitar duet, bringing your audience into a chilled out world of bonfire parties and shared stories. Bring your audience to seaside sunrises and beach jams with this collection of positive and cheerful vibrations.

This synth-heavy collection of EDM tracks are sure to get your audience moving and fill them up with positive energy and vibes. Complete with risers, drops, and builds, these booming sounds full of deep bass kicks are perfect for any club scenes, car chases, or other scenarios where you need to inject some energy and break the limits.

Dive into a brand-new mix of crisp electro sound - stylistically confident, stretching across various genres, hand-picked and highly adaptive to complement your workflow. Between the generally uplifting and positive theme of this album, you will also find more resolute, mature music to boost the package.

Ambient Flux is a perfect and subtle companion for modern electronic soundtracks with a retro-ambient twist. Flowing synthesizer pads, vibrant basses and colorful melodies paired with nuanced electronic beats create a uniquely pleasant balanced pulse that takes your sound straight to the modern here and now. The 10 tracks range from calm and pleasant to vibrant, playful and driving, offering you an accurate and varied selection of styles.

Capture your audience`s imagination with premium quality cinematic music, produced with meticulous care to bring this beautiful, emotionally deep and captivating album to life. Explore the artist`s vision, as remarkable threads and motifs are weaved through the album, the dramaturgy unfolds and the composer`s unique fingerprint ties everything together.

Get inspired by this unique collection of rich, deep tracks valued for their emotional power. Ever developing, growing and building, these pieces combine acoustic, orchestral and a pinch of electronic elements to wrap your audience into their delicate optimism and fully captivate them with imaginative and triumphant progressions and melodies.
Your benefits at a glance
Sonic Liberty offers a high quality repertoire of internationally nominated producers and artists.
Our direct license to sync and master rights guarantees you firm prices.
All of our catalog offers you royalty-free music tracks. No extra or hidden costs for other licenses.
All of our royalty free titles are available in high quality for testing purposes. A licensing is required only upon publication of your project.
We offer free and easy music consultation. Just send us an email at service@sonicliberty.com.
One of a kind price-performance ration.
You can also request a custom, unique, PRO-free music composition for your own purposes.