Stock music
Film score
Everything from the genre
Film score

– royalty-free from the recording studio
Sonic Liberty's royalty-free stock music film score library offers the right track for your cinematic enterprise.
Do you need an original soundtrack for your film, video game or documentary? Without licensing troubles, our stockmusic and sound design film scores are a breeze.
While movies and other film projects are frequently made to be visually impressive, more often than not one of the most important dimensions of filmmaking is neglected in favor of lavish imagery: the right film music. In order for your project to succeed on the whole audio-visual spectrum of film, Sonic Liberty offers production music and sound effects without royalty, composed specifically for film music. Our extensive film music library comprises the right background music for many genres. From devastating brass and heavy drums to menacing synths and unsettling percussions, from heroic and bright orchestras to epic compositions – Sonic Liberty's royalty-free production music tracks for film scores are as versatile as your movie plans.
For which genres can I use your production music?
You can use our music tracks for any genre. Planning on shooting a horror film? We have the right mix of suspenseful strings and disquieting melodies that are guaranteed to make your audiences tremble. Heart rates increase with our more propulsive and high BPM music tracks suitable for action and chase sequences. Fierce strings accompanied by frantic drums keeps everyone at the edge of their seats. Our pop music offers cheerful tunes for family-friendly comedies and advertisements, while more demure tracks are great matches for a documentary. Our orchestral symphonies, on the other hand, are perfect for classical heroic journeys and epic tales. Whether your cinematic project includes elements from action, drama or comedy: our music library offers the right stock music for everything. Of course, our tense compositions are also great for trailer music. With the right sound design film music exceeds its occupation as a mere backdrop for the action: professionally composed stock music and sound effects help increase the impact of your cinematic event, heightening the possibility of spectator immersion considerably. Needless to say, the production music in our film score library is not only usable as film music but also for other enterprises such as video games. Racing, action and suspense games benefit from our compositions to the same amount as films do. As a result, you are likely to find the right stock music and license for your project within our libraries. Please feel free to browse and explore.
1151 Tracks
Title /ID
Description
Duration

Title
Description
Duration
Darken Demand
ID: KF030410
Album: Cinematic Piano Scoring
Steady piano arpeggios introduce a contemplative theme, that develops in with a powerful backing section and electronic elements, adding a touch of drama towards a grand climax. However, the track furthers its original rhythm with a bit of careful optimism sprinkled in between.
02:12
On The Road To Sanity
ID: KF030409
Album: Cinematic Piano Scoring
With a slightly playful 3/4 rhythm in the beginning, the track evokes childhood memories. In a truly cinematic fashion, the grand atmosphere takes the listener to a warm, predominatly orchestral middle part. In the final part, the bass note rests on one key, while light piano chords complete the journey.
03:26
Forsaken
ID: KF030408
Album: Cinematic Piano Scoring
This track plays with various emotions on the darker side: Gentle melancholy, uncertainty, mystery. Featuring various acoustic backdrops such as mallet rhythms, solo celli and string ensembles, the track later ends on a rather reflective, restful theme.
02:56
For Mary
ID: KF030407
Album: Cinematic Piano Scoring
A sweet, soulful piano theme opens the track, surrounded by wide, open, bright acoustic backing sections. It then builds rhythmically, adding shimmering piano elements as well as drums as well as orchestral instruments. After the peak, the track continues its rhythm and begins a second build-up during which it features a solo violin. The last part ends on broad, warm strings as well as shimmering piano chords as its final call.
03:55
Scenes From A Playground
ID: KF030406
Album: Cinematic Piano Scoring
Hopeful, innocent and altogether positive. Mixed with the overall cinematic, slightly chilly atmosphere of this album, the light piano melodies as well as flowing orchestral movements in the background give the track a dreamy, distant-world quality while remaining fully authentic and grounded.
02:37
Elevated
ID: KF030405
Album: Cinematic Piano Scoring
A gradually developing track - confident, positive with a touch of heavy-heartedness, sweet and elevating, travelling from deep piano chords into light, broad atmospheres and later joined by a solo violin. Gentle, shimmering and wide open with a slow pace.
02:28
Solitude Sweeps In
ID: KF030404
Album: Cinematic Piano Scoring
Piano chords serve as a slightly abstract opener to this thoughtful track - later joined by a solo violin and developing its theme further. Further down, the overall emotion turns toward cold melancholy, ending the piece on a bittersweet note.
03:00
Beyond The Giant Waves
ID: KF030403
Album: Cinematic Piano Scoring
The heartfelt beginning notes and arcs of piano and emotive backing orchestra evoke a sense of longing sadness until the piece briefly rises in its dynamic like an oncoming wave. A calm part follows, where distant horn-like sounds give way to solo violin tunes. Calming down even more, a mellow piano tune takes the spotlight and builds once more towards a big, open orchestral, rhythmically driving finale.
04:13
Paper Birds
ID: KF030402
Album: Cinematic Piano Scoring
Driven by subtle rhythm, a pensive piano theme carries the track, accompanied by light, subtle but powerful orchestral backing sections. The track moves forward through various arcs, at times rising optimistically and then returning back to gentle minimal instrumental accompaniment, putting the piano centre-stage.
03:49
Disruption
ID: KF030401
Album: Cinematic Piano Scoring
A searching, doubting piece of music with a steady piano arpeggio rhythm, being reinforced by orchestral strings and moving through various stages of various dynamic levels and clearness of rhythm, which on occasion fades completely into the background, yet comes in hard near the middle in a grand outburst of emotion, towards which the track once again builds near the end.
03:44
Break Through
ID: KF030310
Album: On The Rise
Positive, confident and mature. With piano, electric guitar and orchestral backing, this track travels from a good present to a better future.
02:11
Castles In The Air
ID: KF030309
Album: On The Rise
Acoustic sounding synth keys together with cello pave the way to a flowing groove with piano, which develops into a low string duet before culminating in a full, bold, shining beat which mixes acoustic and electronic sound palettes in a unique way.
02:36
Landscapes
ID: KF030308
Album: On The Rise
Crystal-clear piano droplets start the track with soft pads and reverse effects in the background. Light acoustic guitar and a tasteful electronic beat join in, together with subtle staccato strings and shaker. As the sound gets richer and wider, so does the main melody. The track maintains a steady rhythm with an emphasis on the kick.
02:21
Chasing Summiteers
ID: KF030307
Album: On The Rise
Starting in a light, fresh, atmospheric manner, the track proceeds to climb new heights, as it introduces reverberant vocal elements, cello melodies charming string backing, subtle acoustic guitar and even softer percussion. After calming down once, it then builds all the way towards a powerful celebration of life with full drum and orchestra accompaniment.
03:39
Sunrise Avenue
ID: KF030306
Album: On The Rise
With the electric guitar in the center, Sunrise Avenue builds toward a bold, thought-provoking melody that gets emphasized with epic percussion orchestral arrangements.
02:14
Northern Skies
ID: KF030305
Album: On The Rise
Chilly, pensive and almost melancholic beginning. Fast cinematic synthesizers build tension towards an epic brass melody. A short intermezzo in the middle builds towards a final climax, where powerful brass and strings drive the message home.
02:38
Clearing Up
ID: KF030304
Album: On The Rise
With a soft, delicate beginning, gradual piano melody introduces its accompaning arrantement: Staccato strings, cello, subtle mallets and synth sounds. The sound gets richer, stronger, more powerful as the song progresses. Drums, brass and a tasteful electric lead guitar take the tune one step further in the end.
02:19
No More Fear
ID: KF030303
Album: On The Rise
A thoughtful, pulsating piano progression gets gradually supplemented and eventually fully enveloped by strings, woodwind staccatos, synthesizers and most prominently a smooth bass line. Later, drums and brass join the mix.
02:46
Eternal Hope
ID: KF030302
Album: On The Rise
With a deep, emotional string melody introducing the mood, electronic, arpeggiated synth accompaniment picks up the theme and provides a background for reverberant vocal lines, strings, brass and a gradually building orchestral arrangement. Drums and cinematic drums complete the experience.
03:01
Take Me On A Journey
ID: KF030301
Album: On The Rise
The track starts with a ticking clock, soft pads and rhythmic, clean electric guitars. Atmospheric brass joins in with rhythmic strings later on. Deep, encompassing percussion and drums perfectly match the number of instruments and level of intensity.
02:40
Boo
ID: KF030210
Album: Cartoons & Agents
This track gets progressively spooky in a comical sense as it progresses. An iconic main line carries the arrangement through the ever increasing suspense curve and bizarrely developing instrumentation.
02:06
Suspicious Guys
ID: KF030209
Album: Cartoons & Agents
A classic "sneaking about" track. Clarines, trumpets, baritone sax, vibraphone and a steadily intesifying arrangement give the piece an "endearing bad guys" touch.
02:14
Spy's Eyes
ID: KF030208
Album: Cartoons & Agents
With a catchy main tune, this laid back swing track scatters bold brass and sax cues into the mix, always fresehing up the material while keeping the setting recognizable and familiar.
02:10
Crossing Borders
ID: KF030207
Album: Cartoons & Agents
This track indicates preparation, an unresolved situation or a scene where the stakes are rising: A steady swing rhythm, staccato and plucked strings as the main instrument and sprinkled with tuned percussion, saxophone and trippy musical effects.
02:20
Fun Run
ID: KF030206
Album: Cartoons & Agents
Plucked strings race against a varied instrumental palette that gets introduced bit by bit throughout this uptempo track. Whimsical, adventurous and a bit chaotic.
02:05
Golf Cart Chase
ID: KF030205
Album: Cartoons & Agents
Send your audience on an exciting, suspenseful mini-adventure with this high-tempo track. A steady rhythm keeps the action going while variations, small intermezzos and changes in instrumentation allow for interesting plot advancements and sequences.
02:04
Her Majesty's Number One
ID: KF030204
Album: Cartoons & Agents
Soulful, classy and posh. This track alternates between soft passages and shining big band performances. The perfect blend between expensive pleasure and the dazzling spotlight.
02:28
French Ride
ID: KF030203
Album: Cartoons & Agents
With subtle orchestral accompaniment and accordion passages, this fast paced track combines excitement with an unmistakeable city-of-love flair. The joyful tune takes little creative ventures at several points before turning back to the original rhythm.
02:01
Hurry Up
ID: KF030202
Album: Cartoons & Agents
Fast, light and skipping: A friendly reminder that the clock is ticking. The middle part plays at half the tempo for a little breathing space before picking up towards the end again.
02:02
Pet Detective
ID: KF030201
Album: Cartoons & Agents
This soft, downtempo piece sets the scene for some moderate, investigative action. Vibraphone, piano, plucked strings, muted trumpet and a gentle rhythm section keep things interesting while creating a relaxed, thoughtful atmosphere.
02:15
Relaxation
ID: KF029914
Album: Black Prophecy Vol.2
Over long chords a duduk desperately "calls" into the vastness of infinite space.
01:42
Drifting Around
ID: KF029912
Album: Black Prophecy Vol.2
This orchestral track seems undecidedly hectic and gliding at the same time. He paints the picture of a calm before the storm.
02:00
No Hesitation
ID: KF029911
Album: Black Prophecy Vol.2
This orchestral track creates different moods and leads the listener from a hectic intro to an intimate middle section, which then ends loudly.
01:39
Wait And See
ID: KF029910
Album: Black Prophecy Vol.2
This orchestral track takes you into an unknown world. The atypical harmonic steps in the music create a sense of uncertainty.
02:06
Treachery
ID: KF029908
Album: Black Prophecy Vol.2
This track is opened by the fading sounds of a duduk. The shimmering carpet of strings and the plucked notes of a harp support the mysterious effect.
02:22
Infinite Space
ID: KF029907
Album: Black Prophecy Vol.2
Slowly this orchestral track oscillates back and forth between two tonal centres and floats likewise between the worlds.
02:13
They're Here
ID: KF029906
Album: Black Prophecy Vol.2
The approach of the enemy spaceship becomes tangible through this track. The wobbling strings lead to an inevitable confrontation.
02:04
Spacey Spa
ID: KF029905
Album: Black Prophecy Vol.2
A thoughtful and hesitant track, characterized by wide string chords and the sound of vibraphone and glockenspiel.
01:31
At War
ID: KF029904
Album: Black Prophecy Vol.2
This orchestral track throws the listener directly into the warlike action. Supported by choir and percussion, it creates a chaotic atmosphere.
01:31
Misty Mountain
ID: KF029903
Album: Black Prophecy Vol.2
This restrained track is characterized by long sustained notes in the low strings and high melody lines that present an unknown world.
02:31
Bustle Below
ID: KF029902
Album: Black Prophecy Vol.2
Tension is in the air. The orchestra swells up again and again and the rhythmic strings create a sense of insecurity.
02:01
Cavalry's Rolling In
ID: KF029901
Album: Black Prophecy Vol.2
This orchestral track begins very restrained and then builds up to full size. It is joined by a choir that makes the piece even more impressive.
02:07
Feeling Insecure
ID: KF029715
Album: Black Prophecy Vol.1
A two-part orchestral track, which is defined in the first part by severe, held chords and experiences a mysterious development in the second part, supported by a low whistle.
01:42
In The Face Of Death
ID: KF029714
Album: Black Prophecy Vol.1
Heavy percussion impacts unleash this epic battle track that grows into a fully orchestrated dramatic finale.
01:26
Losing Ground
ID: KF029713
Album: Black Prophecy Vol.1
A restless, driven orchestral track consisting of four different rhythmic parts.
01:04
Mysterious Path
ID: KF029712
Album: Black Prophecy Vol.1
A mysterious orchestral track that attracts attention with its interesting chord combinations and builds up uncertainty with long held notes.
02:02
On The Knife Edge
ID: KF029710
Album: Black Prophecy Vol.1
A suspenseful orchestral track, which lets the nerves tense to the breaking point. Top flute notes and deep timpani complete the sophisticated orchestration.
02:10
Vague Suspicion
ID: KF029709
Album: Black Prophecy Vol.1
A mysterious orchestral track in six-eight time with choral accompaniment, which describes an unknown world in gentle melody lines.
02:02
Sneaky Seduction
ID: KF029708
Album: Black Prophecy Vol.1
A delicate track that unfolds a mysterious world full of uncertainty and receives a passionate depth through the orchestra.
01:35
Into The Transcendence
ID: KF029707
Album: Black Prophecy Vol.1
This track stands out above all for its sacred character, which is evoked by fugue-like melody lines and the sound of choir and organ.
02:00
Step Into A New World
ID: KF029706
Album: Black Prophecy Vol.1
A spherical orchestral track that describes a magical world using the harp and flute. A choir then adds a mysterious colour to the sound palette.
02:03
Balanced Odds
ID: KF029705
Album: Black Prophecy Vol.1
A battle track that captures the action on the battlefield through a chaotic composition and makes it audible through the impressive orchestra.
01:36
The King's Final Call
ID: KF029704
Album: Black Prophecy Vol.1
A tense orchestral track that causes uncertainty and fear through jumping and trembling strings. The arrangement is characterized by long sustained notes.
02:06
Blurred Picture
ID: KF029702
Album: Black Prophecy Vol.1
An ambiguous string accompaniment carries this seemingly confusing orchestral track, which moves back and forth between minor and major.
01:59
Crossing the Desert
ID: KF029608
Album: Battlegrounds
A spherical track, which is mainly influenced by the solo violin and continues to build up.
01:28
Armor And Sword
ID: KF029606
Album: Battlegrounds
A marching and percussive track that accompanies the army on its trek through impassable terrain. Every now and then exotic flutes set smaller accents.
01:36
The World Inside
ID: KF029410
Album: Orchestral Colors
This track begins with a delicate flute introduction and rises quickly and briefly to full orchestra size before being completed by the woodwinds.
01:01
The Forgotten Land
ID: KF029409
Album: Orchestral Colors
This track captivates with its sophisticated harmonic twists and turns and conveys the feeling of a strange world.
01:01
The Burden To Bear
ID: KF029408
Album: Orchestral Colors
This elegiac track makes the listener feel great doubts. The orchestra is very reserved and carries the solo instruments that tell of lost battles.
02:08
Game On
ID: KF029407
Album: Orchestral Colors
An orchestra-track, which sparkles over the whole length with thurst for adventure and the feeling of a fresh start. It begins with solo-piano and closes with the full orchestra.
01:01
Shimmer In The Woods
ID: KF029406
Album: Orchestral Colors
A mysterious orchestral track that carries the listener off to legendary places.
01:01
Invasion
ID: KF029405
Album: Orchestral Colors
An orchestral track carried by percussive elements, telling of new beginnings and great adventures.
02:00
A Medieval Morning
ID: KF029404
Album: Orchestral Colors
An orchestral track describing an early summer sunrise in a forgotten city. The sublimity of the city is expressed as well as the many battles that have left their mark.
02:08
Beneath Glaciers
ID: KF029403
Album: Orchestral Colors
A spherical, floating orchestral track, which is characterized by an atmospherically shimmering sound carpet. Solo instruments appear again and again.
02:28
Last Man On Earth
ID: KF029402
Album: Orchestral Colors
A delicate, romantically dreamy theme builds up more and more and is soon carried by the entire orchestra.
01:34
The Fellowship
ID: KF029401
Album: Orchestral Colors
This track captures the anticipation of a great adventure and the fantastic world in which it takes place.
02:13
Furiosity
ID: KF029307
Album: Hybrid Tension
A spheric track, which occasionally lets flash its inherent hectic pace. Broad floating chords are standing In the foreground.
01:00
Puma
ID: KF029109
Album: World Tales Vol.3
Thrilling orchestral track with a dark atmosphere.
02:03
East Campaign
ID: KF029108
Album: World Tales Vol.3
Beautiful orchestral track, emotional and calm.
02:36
Desert Campaign
ID: KF029107
Album: World Tales Vol.3
Mysterious orchestral track featuring chants from Mongolia.
02:03
Bomb Has Been Planted
ID: KF029106
Album: World Tales Vol.3
Thrilling orchestral track, powerful and solemn.
02:37
Action Strike
ID: KF029105
Album: World Tales Vol.3
Orchestral track, great for trailers and action scenes.
02:10
Desert Wind
ID: KF029104
Album: World Tales Vol.3
A percussive track with an ethnic solo flute and a plucked instrument. Despite the superficial percussion, there is a meditative mood.
02:18
Realm of Shades
ID: KF029103
Album: World Tales Vol.3
A hovering and mysterious world-track, carried by plucked instruments, strings and female voices.
01:33
Namibian Sunset
ID: KF029102
Album: World Tales Vol.3
A percussive and spherical track that takes you to distant lands. Oriental flutes and voices carry this carefree track.
02:06
The Caravan
ID: KF029101
Album: World Tales Vol.3
A serious and sinister, also percussive track that spreads rush and haste. The ethnic songs and instruments are mysterious.
01:00
The Barricades
ID: KF028712
Album: Orchestral Tales
An emotional struggle that traverses the trials and tribulations of a harrowed journey, with proud brass emerging triumphant through a soaring string section.
02:33
Hide And Seek
ID: KF028711
Album: Orchestral Tales
Beautiful and playful orchestral music that scalates with epic percussions and a strong brass line
01:08
Dramatic Goodbye
ID: KF028710
Album: Orchestral Tales
An epic orchestral track full of heroic passages and nostalgic elements.
01:03
Champions Of Light
ID: KF028709
Album: Orchestral Tales
An epic orchestral tale that follows the peaks and valleys of a steady and heroic rise to a greatness, complete with subtle moments of tension that simmer and fester before bursting into a dramatic finale.
02:25
Armed Prayer
ID: KF028708
Album: Orchestral Tales
A peaceful yet ominous orchestral backdrop that culminates with a confident and decisive flourish.
02:16
Stealing The Medallion
ID: KF028707
Album: Orchestral Tales
An epic orchestral track with a playful interlude and a heroic ending.
01:30
Fountain Of Youth
ID: KF028706
Album: Orchestral Tales
A dramatic orchestral score that gently blossoms into a full story with moments of trepidation, fulfillment, and fascination.
01:10
The Ice Melts
ID: KF028705
Album: Orchestral Tales
A moving orchestral piece that fills the scene with a sense of awe and wondrous revelation.
02:28
Journey To Another World
ID: KF028704
Album: Orchestral Tales
A lush orchestral work instilling heroic quests with inspirational determination.
02:41
Tree Of Life
ID: KF028703
Album: Orchestral Tales
A magical and positive orchestration with epic choirs and brass
02:34
Endless Horizon
ID: KF028702
Album: Orchestral Tales
A delicate intro provides moments of reflection, before the tension rises dramatically and ultimately resolves into an emotional ending.
03:15
Magical Flickering
ID: KF028701
Album: Orchestral Tales
Beautiful orchestra music, starts with an emotional vibe to suddenly rush into an epic finale.
01:03
Momentum
ID: KF028410
Album: Synesthesia
Uplifting, gowing song with huge percussion ensemble, piano and strings.
02:46
Open and Wide
ID: KF028409
Album: Synesthesia
A Filmscore song with a aello as the main character, epic and exalted.
02:04
Always Hope
ID: KF028408
Album: Synesthesia
Beautiful track full of hope, arranged with piano and strings.
02:35
Crossing the Way
ID: KF028407
Album: Synesthesia
Emotional, uplifting piece filled with piano, strings and a delightful flute.
02:57
Changing
ID: KF028406
Album: Synesthesia
Positive and gentle track with piano, cello and strings. Uplifting and motivating.
03:12
Ceiling
ID: KF028405
Album: Synesthesia
Melancholic quiet track carried by piano, cello and Guitar. Accompanied by drums. Floating and pulsating. Emotional but yet positive.
02:18
Changing Light
ID: KF028404
Album: Synesthesia
Positive, energetic track with uplifiting guitars,strings and piano.
02:35
Rising High
ID: KF028403
Album: Synesthesia
Positive uplifting track with strings, piano and electronica. Epic troughout the end with a strong and building arrangement.
03:02
By Heart
ID: KF028402
Album: Synesthesia
A sensitive piece with a flowing piano, sustaining strings and guitar. Positiv, emotional and melancholic.
02:32
Entry
ID: KF028401
Album: Synesthesia
Positive track with uplifiting strings, guitars and choir. Emotional, stirring and melancholic.
03:50
Morning Sky
ID: KF028107
Album: Serious Business
An atmospherically versatile track with soft beats and calm interludes
03:12
Deep Blue Matrix
ID: KF028104
Album: Serious Business
Cinematic big beat track with atmospheric synths and grooving drums
03:08
Show more tracks
1151 Tracks
Title/ID
Description
Duration
TRACK INFO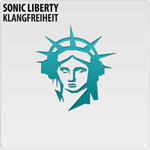 Title:
Album:
ID:
Composer:
Description:
Category/Style:
Mood:
Instrument:
Tempo:
Download: