menacing

background music
menacing

royalty-free film music designed for media projects
Sonic Liberty's background music menacing compositions are made for movies.
With our sound design menacing scenes of any duration become palpable.
Everybody knows the forewarning tunes of John Williams' legendary composition for the evil Galactic Empire in Star Wars. It combines just the right mixture of suspense and menace, making it one of the most memorable threatening orchestral scores in film history. It is also a prime example of how the right soundtrack can evoke the desired emotions in an audience. The looming orchestral film music of John Williams is a great inspiration to every composer. Sonic Liberty's library for menacing sound design aims at providing you with an equally professional music for your film project. Not only do we offer orchestra music, but also all variations of tension-building, dark and ominous stock music. Our production music comprises intimidating strings, stately drums and tense piano tunes. Coming in any duration, our production music delivers the right tracks for horror films, actioners, thrillers and other cinematic projects featuring suspenseful themes.
Which genres are covered by this library?
Virtually any genre's soundtrack can benefit from our menacing compositions. Once you have determined the direction you want your project to go intake, it is very easy to find royalty-free stock music for any suspenseful scenario within Sonic Liberty's library. For example: an action scene involving a car chase and heavy gunfire might demand a frantically paced, high-octane track with dominant drums and distorted bass. Horror films may require claustrophobic soundtracks with eerie strings - just think of Hitchcock's legendary Psycho. A documentary with heavy exposition footage frequently utilizes looming, militaristic orchestra music. Our stock music is of course not limited to a motion picture score: video games, advertisements and radio plays can equally benefit from a forewarning soundtracks. With our sound design menacing scenes become outright threatening. In addition, using our production music is probably the easiest part of your project: while you browse and explore our database, single out potential candidates and chose the ones you would like to implement, we are dealing with the legal side. We take care of the boring stuff, keeping you from losing focus from the essential part of your project. Enjoy our extensive library and find the right soundtrack for you today.
533 Tracks
Title /ID
Description
Duration

Title
Description
Duration
No Hesitation
ID: KF029911
Album: Black Prophecy Vol.2
This orchestral track creates different moods and leads the listener from a hectic intro to an intimate middle section, which then ends loudly.
01:39
Treachery
ID: KF029908
Album: Black Prophecy Vol.2
This track is opened by the fading sounds of a duduk. The shimmering carpet of strings and the plucked notes of a harp support the mysterious effect.
02:22
They're Here
ID: KF029906
Album: Black Prophecy Vol.2
The approach of the enemy spaceship becomes tangible through this track. The wobbling strings lead to an inevitable confrontation.
02:04
At War
ID: KF029904
Album: Black Prophecy Vol.2
This orchestral track throws the listener directly into the warlike action. Supported by choir and percussion, it creates a chaotic atmosphere.
01:31
Bustle Below
ID: KF029902
Album: Black Prophecy Vol.2
Tension is in the air. The orchestra swells up again and again and the rhythmic strings create a sense of insecurity.
02:01
Cavalry's Rolling In
ID: KF029901
Album: Black Prophecy Vol.2
This orchestral track begins very restrained and then builds up to full size. It is joined by a choir that makes the piece even more impressive.
02:07
Broken Words
ID: KF029805
Album: Viral Pop
A gritty trap-electro track alternating between thoughtful, atmospheric passages and a down-to-business, almost aggressive synth-dominated main part.
02:34
Breathing
ID: KF029804
Album: Viral Pop
Starting with a fresh, relaxed beat with piano chords and clean electric guitar, the piece packs a lot of heat in its chorus, where fast hi-hats and crisp synth lines drive the music.
02:52
Feeling Insecure
ID: KF029715
Album: Black Prophecy Vol.1
A two-part orchestral track, which is defined in the first part by severe, held chords and experiences a mysterious development in the second part, supported by a low whistle.
01:42
In The Face Of Death
ID: KF029714
Album: Black Prophecy Vol.1
Heavy percussion impacts unleash this epic battle track that grows into a fully orchestrated dramatic finale.
01:26
Losing Ground
ID: KF029713
Album: Black Prophecy Vol.1
A restless, driven orchestral track consisting of four different rhythmic parts.
01:04
Mysterious Path
ID: KF029712
Album: Black Prophecy Vol.1
A mysterious orchestral track that attracts attention with its interesting chord combinations and builds up uncertainty with long held notes.
02:02
On The Knife Edge
ID: KF029710
Album: Black Prophecy Vol.1
A suspenseful orchestral track, which lets the nerves tense to the breaking point. Top flute notes and deep timpani complete the sophisticated orchestration.
02:10
Balanced Odds
ID: KF029705
Album: Black Prophecy Vol.1
A battle track that captures the action on the battlefield through a chaotic composition and makes it audible through the impressive orchestra.
01:36
Crossing the Desert
ID: KF029608
Album: Battlegrounds
A spherical track, which is mainly influenced by the solo violin and continues to build up.
01:28
War Machine
ID: KF029607
Album: Battlegrounds
An unsteady percussion-track, supported by warning signals of ethnic horns.
02:02
Armor And Sword
ID: KF029606
Album: Battlegrounds
A marching and percussive track that accompanies the army on its trek through impassable terrain. Every now and then exotic flutes set smaller accents.
01:36
The Assault
ID: KF029605
Album: Battlegrounds
A driven percussion-track.
01:02
Full Sails
ID: KF029603
Album: Battlegrounds
A fast-paced orchestra-track, characterized by objections of male voices and a melodyline of a cello.
01:56
Moving Into Position
ID: KF029602
Album: Battlegrounds
A driving percussive hybrid-track, which increases tension with some deep brasslike objections and sinister drones.
02:04
To The Balustrade
ID: KF029601
Album: Battlegrounds
A tense percussion-track, supported by warning signals of ethnic horns.
02:15
The Hunt
ID: KF029314
Album: Hybrid Tension
A creepy, sinister and tormenting track spreading shakiness through devious harmonies.
01:56
Making Ground
ID: KF029308
Album: Hybrid Tension
A patient, spheric and superior hybrid-track, which includes besides sustained chords some quiet sound-effects.
01:08
Conquering The Island
ID: KF029305
Album: Hybrid Tension
A driven, tense synth-track with orchestral elements and electronic beats.
01:36
Burning Fire
ID: KF029304
Album: Hybrid Tension
A tramping and heavy track in half-time which is pushed along by swells, staccati-strings and partly experimentell percussion.
01:28
Getting Shudders
ID: KF029302
Album: Hybrid Tension
A gloomy and mysterious synth-track in half-time, veiling unwanted intrigues.
01:14
Retribution
ID: KF029301
Album: Hybrid Tension
An aggressive and piercing hybrid-track with stops, swells and driving percussion.
01:56
The Caravan
ID: KF029101
Album: World Tales Vol.3
A serious and sinister, also percussive track that spreads rush and haste. The ethnic songs and instruments are mysterious.
01:00
Burning Bridges
ID: KF028609
Album: Electroactive
Fast paced, furious, grungy and hitting hard electro-metal track.
02:39
Follow Me
ID: KF027610
Album: Automotive Vol.2
Atmospheric dubstep track with rhythmic strings and diverse sounds
02:00
Fast Lane
ID: KF027609
Album: Automotive Vol.2
Driving dubstep track with an emotional guitar intro and atmospheric synths
01:53
Three Corpses
ID: KF027607
Album: Automotive Vol.2
A rocking trailer track with clever beats, dubstep elements and emotional cello
02:05
The Attorney
ID: KF027606
Album: Automotive Vol.2
An epic and full electronic track with a surprisingly rocking conclusion
02:01
Night Flight
ID: KF027601
Album: Automotive Vol.2
Syncopated pizzicato strings are paired with polyrhythmic beats and dubstep synths
01:34
Blankets Resurrection
ID: KF027504
Album: Automotive Vol.1
A bass-driven epic track with classical female voice and dubstep elements on top
01:52
Skull Island
ID: KF026509
Album: Spherical Mood
Resounding drones with slightly atonal sounds. Driving, thrilling and atmospherical.
02:02
Twisting Spheres
ID: KF026505
Album: Spherical Mood
Dark atmosphere with atonal sweeps and stings.
02:08
Lash Out
ID: KF026504
Album: Spherical Mood
Slightly atonal und percussive ambience. Dark, weird and thrilling.
02:08
Before They Came
ID: KF026503
Album: Spherical Mood
Slightly atonal und threatening ambience. Dark, weird and thrilling.
02:08
Spiderqueen Stage 03
ID: KF025814
Album: Military Battle Toolkit
String squences, brass and percussion herald the impending arrival of the abominable spider queen.
01:37
Spiderqueen Stage 02
ID: KF025813
Album: Military Battle Toolkit
String squences crawl through the piece like threatening spiders with increasing numbers.
01:37
Spiderqueen Stage 01
ID: KF025812
Album: Military Battle Toolkit
String squences crawl through the piece like little spiders.
01:37
Seamonster Stage 03
ID: KF025809
Album: Military Battle Toolkit
Hectic staccato strings and roaring low strings are joined by massive percussion, turning the suspenseful score into a raging battle.
01:31
Seamonster Stage 02
ID: KF025808
Album: Military Battle Toolkit
Hectic staccato strings and roaring low strings add to the suspense from track "KF025807".
01:31
Seamonster Stage 01
ID: KF025807
Album: Military Battle Toolkit
Hectic staccato strings and roaring low strings deliver a thrilling suspense.
01:31
Oretitan Stage 03
ID: KF025806
Album: Military Battle Toolkit
Driving staccato strings and hard hitting drums create an ultimate tension-packed combat scenario.
01:29
Oretitan Stage 02
ID: KF025805
Album: Military Battle Toolkit
Driving staccato strings and heavy drums take the suspense from track "KF025804" to a higher level.
01:29
Oretitan Stage 01
ID: KF025804
Album: Military Battle Toolkit
Driving staccato strings and heavy drums generate the necessary suspense.
01:29
Nekroloth Stage 03
ID: KF025803
Album: Military Battle Toolkit
Strong brasses and staccato strings push the tension from track "KF025802" even further.
01:26
Nekroloth Stage 02
ID: KF025802
Album: Military Battle Toolkit
Strong brasses in slightly dissonant melodies pick up the pace in this thrilling atmosphere.
01:26
Nekroloth Stage 01
ID: KF025801
Album: Military Battle Toolkit
Strong brasses in slightly dissonant melodies deliver this thrilling atmosphere.
01:26
Hard Hit
ID: KF025611
Album: Destructive Trailers
Thrilling, dark, disturbing. Perfect for dark and strange trailers.
01:19
Relentless Grip
ID: KF025610
Album: Destructive Trailers
Devastating hits with relentless, furious, ripping wipes and stings. Depicts horrifying entities with tremendous force.
00:28
Final Lockdown
ID: KF025609
Album: Destructive Trailers
Cutting synth and massive, frightening percussion combined with wailing background elements. A claustrophobic dungeon sequence.
00:24
Intimidator
ID: KF025608
Album: Destructive Trailers
A daunting soundscape with aggressive, screaming and ripping synth. Part grim tension, part downright horror.
01:18
Dark Forces
ID: KF025607
Album: Destructive Trailers
Dark, foreboding strings, massive percussion and alarming brass entries. Thrilling, dazing and tremendous.
00:48
Hit The Cinemas
ID: KF025606
Album: Destructive Trailers
Tense and unsettling percussion. Featuring gloomy ambiences and aggressive synth.
00:54
Creeping Goliath
ID: KF025605
Album: Destructive Trailers
Deep, dark brass, subtle staccatto strings and massive, stompy percussion. Epic trailer material.
00:53
Dead Freight
ID: KF025604
Album: Destructive Trailers
A series of cinematic hits furiously swelling to a raging percussive climax.
00:44
Crushing Sensation
ID: KF025603
Album: Destructive Trailers
Tense, eerie, pulsating, almost industrial percussion with an epic rise towards the end.
00:41
Ruins of the Past
ID: KF025515
Album: A Fantasy Story
A brave hero desperately fights their way through a hostile, sinister environment.
01:55
Breeds Of The Swamp
ID: KF025407
Album: Orchestral Suspense Vol.3
Thrilling strings and piano lines create this rising and falling amount of tension.
02:59
About To Thieve
ID: KF025405
Album: Orchestral Suspense Vol.3
Emotional tension with atmospherical breaks. Dreamy, thrilling and driving.
03:31
Hooked By The Enemy
ID: KF025403
Album: Orchestral Suspense Vol.3
An increasing amount of tension. A driving and thriling piece of music.
02:00
Creepy Cave
ID: KF025401
Album: Orchestral Suspense Vol.3
Rhythmic strings and percussions, perfect for a suspenseful scene.
03:00
The Headless Horseman
ID: KF025211
Album: Epic Fantasy
Dark, fairytale-like orchestral piece that start calm and thrilling but builds up to an evil unsettling climax.
01:00
Strange Island
ID: KF025210
Album: Epic Fantasy
dark, fairytale-like orchestral piece with bass-clarinet, alto flute and harp. Very calm and depressing, with a magical touch.
01:41
The secret Chamber
ID: KF025208
Album: Epic Fantasy
Menacing sounds of a legendary chamber told by a dark orchestra.
00:47
Sssshh!
ID: KF022811
Album: Children's Corner
Jumping, sneaking Bass with high strings. Marimba, piano and percussion.
01:28
Bullet Time
ID: KF022704
Album: Electrified Rock'n'Pop
An impulsive actiontrack with distorted bass guitar and synths. On top a constant e-guitar and brasses.
02:28
Explode
ID: KF022701
Album: Electrified Rock'n'Pop
An impulsive rock rhythm with drums, synth pads and solo synhts. Backed up with a distorted bass guitar.
03:51
Waiting For The Door To Open
ID: KF022508
Album: Tension Cinema
Tensious, lurking soundtrack with shivering strings and deep piano.
01:46
Infiltration
ID: KF022507
Album: Tension Cinema
Threatening track with a menacing mood. Dark and thrilling like the soundtrack of a horror movie.
02:20
Breaking And Entering
ID: KF022506
Album: Tension Cinema
thrilling modern Ambience with synthetic soundscapes, high strings, low Booms and subtle Rhythms. Perfect fit for Thriller-/Mystery- and Stealth-Scenes!
02:04
Animal Transformation
ID: KF022505
Album: Tension Cinema
The track starts with a cacophonic and menacing orchestral mood and changes to a dark melody played by flute and harp. Mysterious and fairy-tale-like.
01:09
Squad Plan
ID: KF022107
Album: Modern War
Dark, futuristic track with spheric synths and percussions. Soft strings in the middle part.
01:07
Russian Huntdown
ID: KF022106
Album: Modern War
Calm and menacing track. Dark electronic music elements and a pensive orchestra.
02:50
Tank On Patrol
ID: KF022104
Album: Modern War
Spheric film music, military but reserved. Bright strings and dark horns.
02:37
Tank Two
ID: KF022103
Album: Modern War
Dark and variety film music with changing rhythms
02:37
Mission Alphy
ID: KF022101
Album: Modern War
Dark agent theme with melodic strings. Rising intensity and a thrilling part in the end.
03:14
The Frozen Lake
ID: KF022008
Album: Dark Tales
airytale-like and slightly atonal orchestral piece with bass-clarinet, alto flute and harp. Very calm and depressing, with a magical touch.
02:04
The Cemetery
ID: KF022007
Album: Dark Tales
Dark and thrilling Ambience with orchestral colours, violin and acousic guitar.
01:08
Ghost Stories
ID: KF022004
Album: Dark Tales
Calm and dark underscore-Track , dark strings and unsettling atmospheric synths. After the build-up in the middle there´s a melodic part with harp and etheral female vocals.
01:16
Facing The Enemy
ID: KF022003
Album: Dark Tales
soft action with staccato-strings and low timpani-hits. Suspense without being pushy
01:14
Burn Them All
ID: KF022001
Album: Dark Tales
Dark and sinister orchestral fantasy-music with low brass, massive percussions and medieval guitar.
01:02
Speed Action
ID: KF021913
Album: Power Rock
This rock track cries out for a fast trip with a race car. Speed and risk.
01:59
Spare Nothing
ID: KF021912
Album: Power Rock
Virtuoso e-guitar track with sonorous synthies. Futuristic and energetic.
02:43
Road Satellite
ID: KF021910
Album: Power Rock
Aggressive e-guitar and retro-techno elements create a futuristic rock track.
02:02
Pornographic Assault
ID: KF021904
Album: Power Rock
Hectic, unpleasant electro-rock track with off-beat rhythms, lurid e-guitars and e-piano. Energetic, fast and intrusive.
03:28
Deserted Village
ID: KF021809
Album: Calm Ambience
Calm, dark Background-Track with deep, monotone Timpani, acoustic guitar and unsettling soundscapes.
01:07
Searching For Trails
ID: KF021803
Album: Calm Ambience
Calm, dark background track with acoustic guitar and unsettling soundscapes.
01:50
Dark Planet
ID: KF021706
Album: Epic Dimension
A spooky piano and a roaring bass. Music like from an other world.
01:02
Thief
ID: KF021701
Album: Epic Dimension
Dark and mysterious. A track with a high intensity, like a thief that creeps around his victim.
02:38
Cortexiphan
ID: KF021401
Album: Dub&Dubstep
Menacing dubstep track with Sci-Fi sounds and vocals.
06:12
Alfie
ID: KF021004
Album: Children Vol.2
Quiet but suspensful orchestral music that starts and stops several times.
01:54
Arped Knight
ID: KF020907
Album: Orchestral Dubstep
A hypnotically epic dubstep track with 8-bit-synths and driving string ostinato lines topped off with an atmospheric break in the interlude
01:45
The High And Mighty (RMX)
ID: KF020906
Album: Orchestral Dubstep
Menacing choir accompanies a restive dub step beat. The track has a minimal passage in the middle that increases to an energetic finale. Dub-Step version of Invisible Mights (KF018511).
02:53
Quest For Power (RMX)
ID: KF020905
Album: Orchestral Dubstep
Calm dub step track with roaring bass and an epic orchestra. Dark and restive. Dub-Step version of "The Power Of All" (KF017906)
03:16
March Through Hell (RMX)
ID: KF020904
Album: Orchestral Dubstep
Dramatic orchestra with a powerful dub step beat. Driving sci fi piece with a calm part in the middle and a rising finale. Dub-Step version of "March Through Hell" (KF018501)
02:39
Arms Of Zeus (RMX)
ID: KF020903
Album: Orchestral Dubstep
Atmospheric dub step track with sci fi synth and suspenseful orchestra. Like an epic space battle. Dub-Step version of "Disarmed" (KF017907)
02:53
Show more tracks
533 Tracks
Title/ID
Description
Duration
TRACK INFO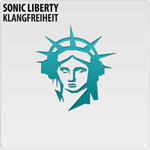 Title:
Album:
ID:
Composer:
Description:
Category/Style:
Mood:
Instrument:
Tempo:
Download: