Royalty Free Music Album
Background Music
The music library
Background Music

with high-quality stock music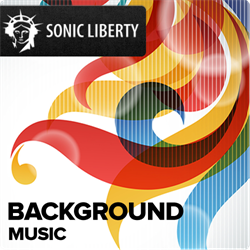 With Sonic Liberty's catchy background music playful sequences receive appropriate support.
Our upbeat compositions are lofty light-hearted yet substantialprofound.
Playful music comes in many forms. Fortunately, Sonic Liberty's production music covers a wide variety of application possibilities. From carefree melodies to lofty tunes, with our background music playful scenarios such as comedies, corporate image films, and advertisements can be appropriately endowed with an uplifting soundtrack. We offer instrumental glockenspiel and ukulele tracks, bouncy loops and xylophone tunes. Acoustic guitars and pianos form catchy harmonies which fit perfectly to any cheerful scenario. A happy instrumental background track elevates the light-heartedness of your project and is guaranteed to win audiences over. With our careful sound design playful sequences are easily emphasized. A joyful melody is handy in many situations.
What can I use a joyful melody for?
Uplifting music can be necessary in many situations. Planning on shooting an advertisement directed at towards a younger audience? You might like our positive, relaxed piano tunes. Or are you working on a corporate image film with an upbeat message? You should look for our soft yet catchy melodies. In case you wish to bring a serious message across without appearing too stern, we even offer balancing acts such as melancholic yet hopeful tunes, leaving your audience in a thoughtful but generally happy mood. However, not only advertisements or image films benefit from our upbeat melodies, but also animation films as well as cartoons demand catchy and cool music: our compositions involving a xylophone, synthesizer elements and easy percussion arrangements are great examples. Naturally, we extend our recommendation for cheery music to video games as well. With the our sound design playful apps and joyful games for kids are become even more compelling.
Digital media is not the only field of application, of course. Real-life situations may require playful music as well. For instance, our upbeat acoustic songs can be used as background music for waiting loops. We are confident that our cheerful compositions will diminish the usually tedious experience of being on hold. Business lobbies and lounges also benefit from easy, effortless instrumental tunes. And since all of our compositions are royalty-free, you can relax as well. Please feel free to browse through our library and test your favorite tracks at your own discretion.
17 Tracks
Title /ID
Description
Duration

Title
Description
Duration
Universal Mind
ID: KF016901
Album: Background Music
Relaxed and soft electro lounge track with consistent, gently driving beats, synthies and electric piano.
02:12
Efficient Work
ID: KF016902
Album: Background Music
This relaxed track combines piano and electric piano sounds in a clear, soft composition. Some scattered synthies and muffled rhythms.
02:07
This Late Hour
ID: KF016903
Album: Background Music
Groovy bassline, electric piano and electric guitar with a relaxed and atmospheric mood.
02:52
Supernature
ID: KF016904
Album: Background Music
Atmospheric, soft and exotic track with relaxed electric piano, breathy flute and bluesy electric guitar. The mood is completed by synthies.
02:37
Fade Away Mind
ID: KF016905
Album: Background Music
Jazzy and atmospheric, relaxed and dynamic. A soft track defined by electric piano, synthies and drums.
02:01
Warm Snow
ID: KF016906
Album: Background Music
Piano, bass and drums combined in a soft, easy track. Slightly melancholic and thoughtful, but still positive.
01:04
Maybe More
ID: KF016907
Album: Background Music
A soft piano track with a catchy, consistent melody. Combined with tender synthies and percussion.
02:03
No Pressure
ID: KF016908
Album: Background Music
Easy, relaxed and playful track with xylophone, synthies, piano, electric piano and electric guitar. Atmospheric and technical.
01:39
Princeton
ID: KF016909
Album: Background Music
Groovy, relaxed jazz track. Classy, with laid-back e-guitar and bass, accompanied by e-piano, jazz trumpet and gentle drums.
01:58
Sunny Morning
ID: KF016910
Album: Background Music
A positive, relaxed and hopeful wake-up song for a good start for the day. With piano, electric guitar and flute.
03:12
Future Progress
ID: KF016911
Album: Background Music
Synthetic, futuristic track with synthie melody and electro beats. Thoughtful and playful.
02:27
Synergy
ID: KF016912
Album: Background Music
A relaxed, easy track with synthesizer elements and electric piano, accompanied by bongo rhythms.
02:32
Laboratory
ID: KF016913
Album: Background Music
Synthetic flute and electro beats, accompanied by metallic percussions. A cool, playful, futuristic music.
01:29
No Way Out
ID: KF016914
Album: Background Music
Rhythmic electro orchestra track with sounds of clapping and billowing synthies against the background of dramatic strings and drums. Combined with xylophone.
03:09
Rebounds
ID: KF016915
Album: Background Music
Relaxed, melancholic guitar track with atmospheric synthie sounds.
02:07
Gentle Groove
ID: KF016916
Album: Background Music
Relaxed, easy rock track. E-guitar accompanied by some electro elements and an energetic drums.
01:32
Catchy Moves
ID: KF016917
Album: Background Music
Catchy pop, deep house-crossover with melodic piano and acoustic guitar sounds, rhythmically refined by a 4-to-the-floor-beat and additional percussion.
01:56
17 Tracks
Title/ID
Description
Duration
TRACK INFO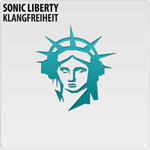 Title:
Album:
ID:
Composer:
Description:
Category/Style:
Mood:
Instrument:
Tempo:
Download: