Royalty Free Music Album
Dark Orchestral Mainthemes
The music library
Dark Orchestral Mainthemes

with high-quality stock music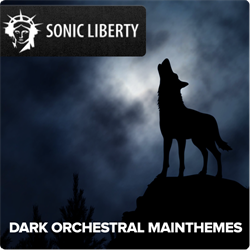 With the help of Sonic Liberty's background music dark scenes turn even darker.
With our sound design dark scenes become distinctly atmospheric.
It goes without saying: many films feature dark scenes – and dark scenes can have multiple moods: they can convey the danger of an imminent threat, a sense of despair, hopelessness and foreboding but can also accompany retarding moments in a drama, scary moments, brooding characters, and cliffhangers. Obviously, there is a different tone to all of these scenarios – which is why our dark background music library covers a great variety of dark music and sound effects. Background music is more than just an ambient atmosphere for the visual plane of your project: it helps elevate the imagery and furthers your audiences' immersion. This is why our dark music also includes emotional music: from dramatic and heroic orchestral music and creepy horror music to softer mysterious synth tunes, our instrumental tracks offer a diverse assortment of atmospheric music and moods that suits every need. In addition, we made sure that our stock music covers the duration you need: from under a minute to well over two minutes, the varying music duration of our tracks fits perfectly to most sequences, including frequent use of music loops that can be edited at your own discretion.
What are the uses of dark background music?
The possibilities of our cinematic music are plentiful. From creepy horror music to tense piano tunes, from orchestral symphonies to low-key, eerie atmospheres: whatever it is you are working on, we are confident that you will find an appropriate soundtrack with a matching duration within our database. With our music loops, compositions and sound design dark sequences are easily mastered. Naturally, cinematic projects are not the only ones to benefit from the moods our dark music conveys. You will find our tracks equally suited for suspenseful video games, radio plays and advertisements. Of course, editing ominous trailers and teasers is another task demanding an appropriate soundtrack to generate the right atmospheres. In addition, all of our tracks are royalty-free. Since we our licensing rules are quite easy, we can spare you the tedious legal issues. Please enjoy browsing through our extensive library.
TRACK INFO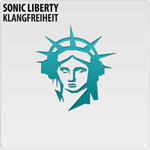 Title:
Album:
ID:
Composer:
Description:
Category/Style:
Mood:
Instrument:
Tempo:
Download: